34855 Petersen Road
Agua Dulce, CA 91350
TELEPHONE (661) 251-2365 FAX (661) 251-3007 PAGER (661) 286-8996
---
THESE DIRECTIONS ARE ONLY FOR S.O.S., OUR OFFICE IS LOCATED AT THIS PROPERTY AND ALL OTHER PROPERTIES ARE WITHIN MINUTES OF THIS LOCATION
Location scouts of the facility are available without appointment by paging William Fix (661) 286-8996. If you would prefer to schedule an appointment please call (661) 251-2365.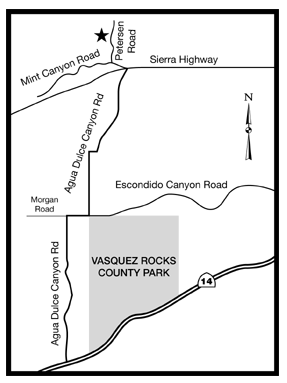 If you elect to come without an appointment, please be advised that the property is 174 acres and only accessible via our fenced area.

From Los Angeles/Burbank: 5 FWY NORTH TO 14 FWY PALMDALE/LANCASTER, EXIT AGUA DULCE CANYON ROAD, LEFT TO SIERRA HIGHWAY (approximately 2.7 miles through the town of Agua Dulce) LEFT ONTO SIERRA HWY, FIRST RIGHT TO MINT CANYON ROAD (less than 1/10 mile), RIGHT TO 34855 PETERSEN ROAD. PETERSON ROAD DEAD ENDS AT THE FRONT GATE TO THE PROPERTY.

S.O.S.FilmWorks is less than 2 miles from the Agua Dulce Air Park Ranch and less than 4 miles from Vasquez Rocks. We are in the zone.
---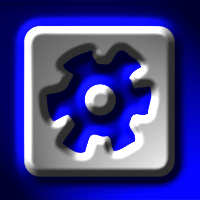 Questions or comments? Click on gear button.
---
Hit counter