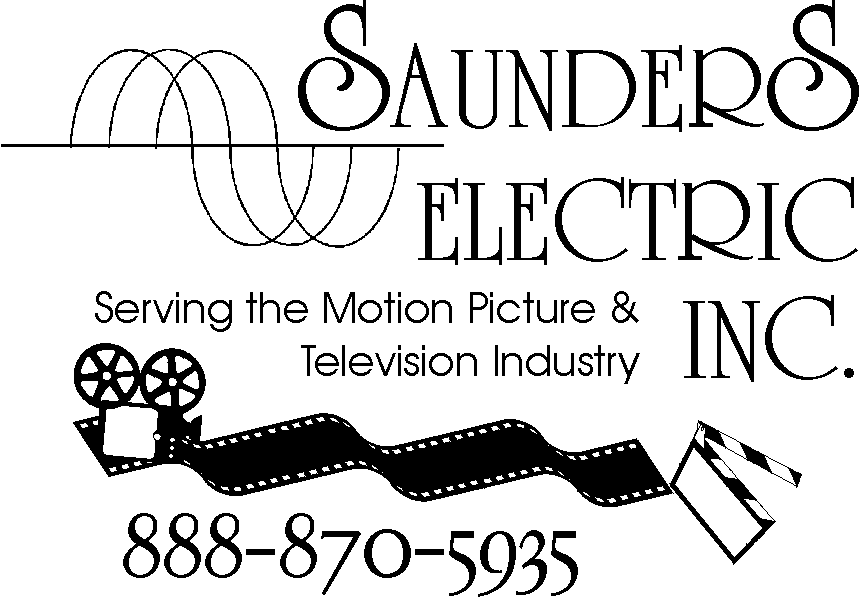 ---
We serve every Power Need.....
Special Services
Building and Safety Permits

Stanby Operators available for Productions
Special Rates for Long-Term Rentals
Power testing/monitoring services
Power Seminars for the industry
State Licensed, Bonded, and Insured
Power Distribution
Customized Equipment for:
Television Productions
Motion Picture Industry
Live Entertainment
Exhibitions
Trade Shows
Generators
Our power expertise now extends to generators and provides you with clean, quiet power generators to compliment our offerings:
Trailer Tow Generators - from 200 to 2500 AMPS. No operator required.
Truck, Tractor, & Mobile Generators - 750 AMP single and twin units with cable reels to speed handling. Experienced operator provided by our companies.
300 KW (2500 AMP) Parallel Synchronous Generators - Precision frequency control from 50-60 Hz and selectable between one and three phase. Isochronous load sharing provides as many redundant paralleled generators (with utility power, if desired) as necessary. Electronic Over Current and Over Voltage protection.
ALL GENERATORS AQMD PERMITTED
Equipment
Transformers - 1 KVA to 1000 KVA (12,500V to 120V)
Cable - Cam, lug, Socapex
Mobile Power Distribution Stations
Isolation Transformers - Single Phase, Three Phase (1 KVA to 300 KVA)
Plug Panels - 3 to 32 Circuits available
Switches - 30 AMPS to 2000 AMPS (Single and Three Phase)
Warehouse and Studio Transformers
Transfer Switches - 200 AMPS to 2000 AMPS (for Backup Generators)
Power Conditioners
Peterson Cable Troughs/Crossovers
ALL TRANSFORMERS EQUIPPED WITH PRIMARY AND SECONDARY SWITCHES SURPASSING NATIONAL ELECTRICAL CODES. ALL EQUIPMENT U.L. APPROVED.
Entertainment Industry expertise since 1952
Same day service and installation
40+ years liason experience with utility companies and city governments
CLIENT REFERENCES
Academy Awards, People's Choice Awards, Emmy's, Comedy Awards, Easter Seals Telethon, Blockbuster Awards, LA Open, KTLA Christmas Parade, NBC Rose Parade, American Music Awards, Soul Train Awards and Lady of Soul, 1984 & 1992 Olympics, MDA Jery Lewis Telethon, Grammy Awards, Academy Country Music Awards, Disney Studios, Center Theatre Group, JAG, Seven Days, Presidential Debate/Conventions, TV Academy Awards, Warner Bros., Children's Miracle Network, American Film Institute, All the Batman Movies, SPHERE, Independence Day, Armageddon, Dick Clark Productions, CBS Sprots, FOX Sports, KTLA, Shubert Theatre, Hollywood Bowl, Doolittle Theatre...
Pictures of the property are updated on a regular basis. Use our Cyber Scout link to see a thumbnail of each picture which is currently posted.